Never a dull moment for Wavemakers in October with a very special event for founder Tilly Stroo. She reflects:
"This week, I participated in a sports mission to LA with the aim of gaining valuable insights and establishing relevant connections within the sports sector, the ecosystem, and the LA market. SportsNL and NBSO Los Angeles provided us with the opportunity to showcase and position ourselves in the LA region well in advance of the upcoming 2026 World Cup and the 2028 Olympic and Paralympic Games.
Thanks to a professionally organized, inspiring, and incredibly well-executed program, numerous valuable connections were made with participating organizations and the many inspiring initiatives and projects in LA."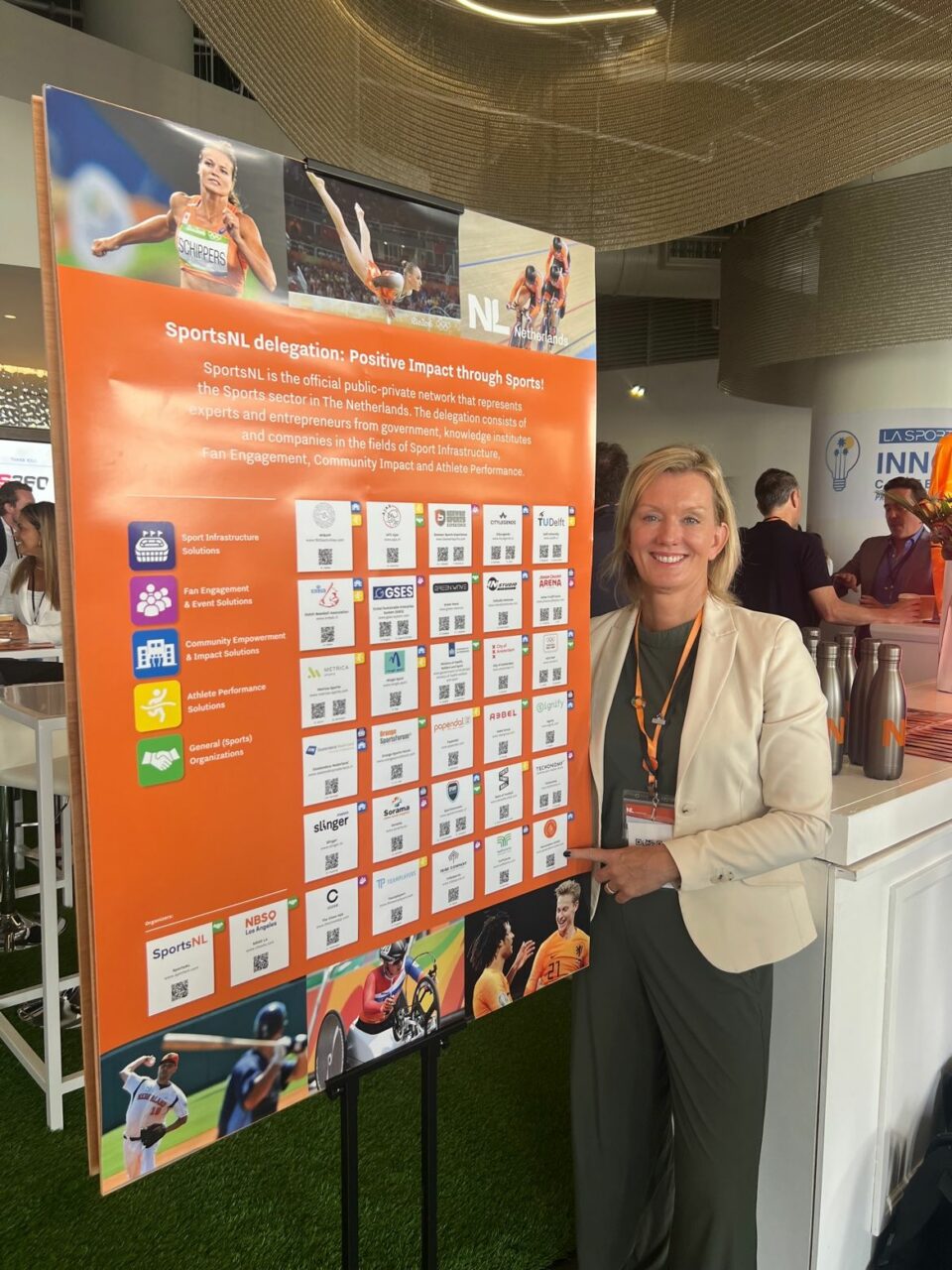 It was great to be part of a delegation of 30 key stakeholders from the Dutch sports (business) community. It's our ambition to engage with the World Cup and the Olympics and we were voiced by our consul Reinout Oerlemans and NBSO director Peter Post.
"Nelson Mandela said once: 'sport has the power to change the world' and I couldn't agree more", says Tilly Stroo.
In 2017, Wavemakers United was at the start of a challenge: how do we ensure the application of more professionals into the water sector? The connection with professional athletes, who in a personal and positive way explain the story of water, resulted in a breakthrough. To present a sports metaphor: we're reaching for a gold medal.
 "An that's how it felt last week. I am looking forward to make a difference through sport in LA, but first: Paris 2024 Olympics. Stay tuned to find out more on how Wavemakers will continue making impact through sports ". – Tilly Stroo