On the 6th of September , we gathered at Het Nieuwe Instituut Rotterdam for a farewell seminar, celebrating the incredible journey of Henk Ovink as the First Ever Special Envoy for international water affairs. Over the past 8.5 years, Henk tirelessly championed the #WaterActionAgenda, and the #BeAWaterAmbassador seminar was a testament to his unwavering dedication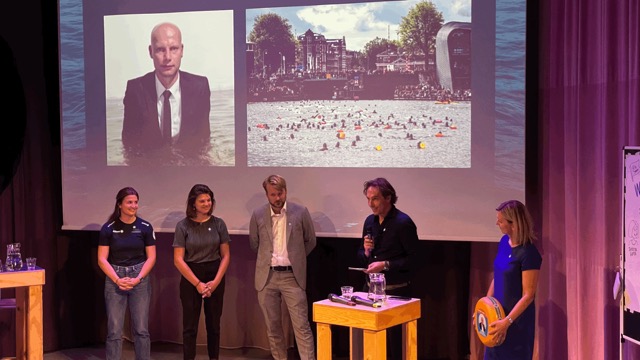 The room was filled with individuals who had collaborated with Henk over the years, all eager to pay tribute and contribute to this special evening.
Wavemakers United took the stage to highlight the importance of youth involvement in water-related initiatives, expressing their gratitude to Henk for being a true advocate for the younger generation. Founder Tilly Stroo, Creative Director Eva den Boer, Youth Network Gijs van Nes,  CEO World Waternet Frodo van Oostveen, and Professional Sailor Mirthe Akkerman collectively emphasized that even tiny drops can create waves of change.
Henk Ovink's legacy in understanding, valuing, and managing water better will continue to inspire us as we work towards innovative solutions to address global water challenges. Thank you Henk! 🌍💧
Watch the legacy of Henk Ovink in this 90 sec. video!